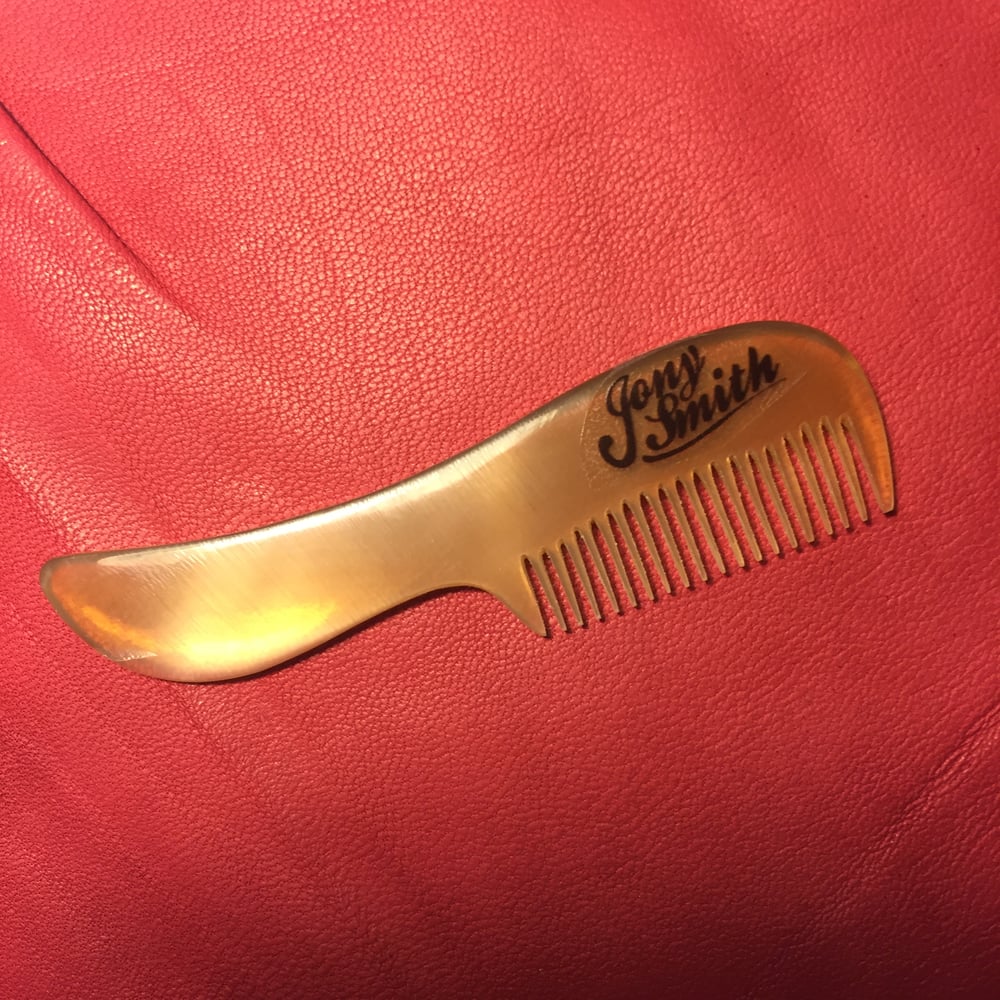 The T-Bone tiny Moustache Comb
£

25.00

/ Coming Soon
---
Named after the Legend Thomas "T-Bone" Taylor.
Are you a real MAN that owns a manly Moustache? Then you need to look after it and train it well, forget your cheap plastic and wood combs, what you NEED is a hand cut with a jewelers saw (by me, not in a sweatshop in Vietnam) Ox Horn Moustache Comb, why horn I hear you say, well it's made out of the same stuff as your tache, so it wont make your manly tache static, it won't tug or rip your beloved tache and it'll help it grow and keep it in beautiful condition.
Each comb is painstakingly hand cut with my man hands out of raw Ox horn, then sanded and polished, EVERY COMB IS DIFFERENT, with some lovely marble effects.
approx size 7cm x 2cm
(you won't get the one in the picture)